November 20, 2023
Wisconsin Deer Donation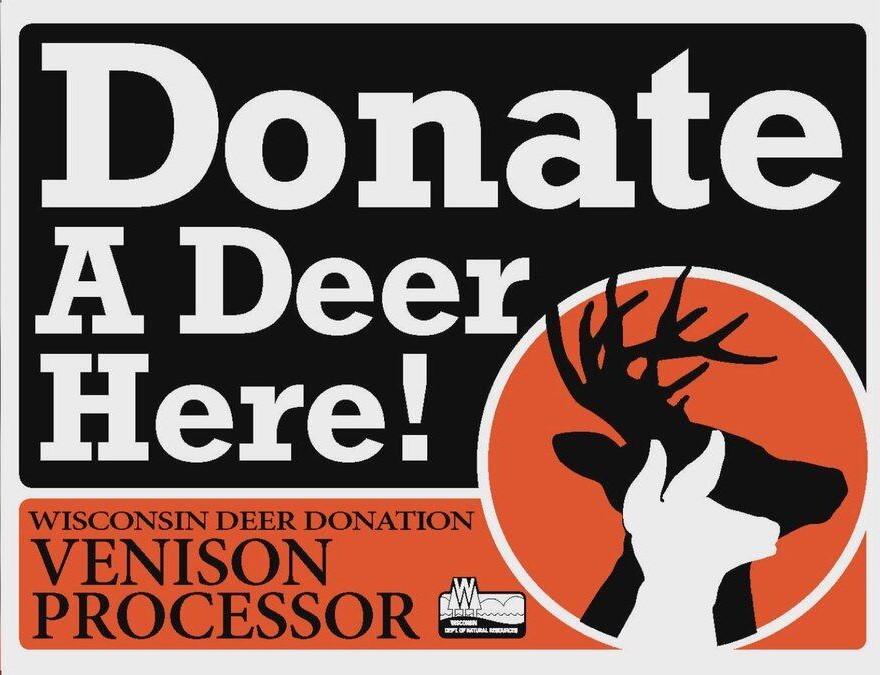 Help Support Green Lake County Food Pantry with Deer Donation
Hunters wishing to donate a deer to the Deer Donation Program can drop off their deer locally at the Green Lake County Highway Shop located at 570 South Street, Green Lake. Donated deer will be collected here and taken to the processor. The collected venison will then be returned to the Green Lake County Food Pantry for distribution.
All monetary and deer donations for the program go directly to local food pantries to provide venison for local families.
How to donate?
Field dress your deer. Handle the carcass with care.
Register your deer through Game Reg. Make a note of your registration confirmation number and keep it on hand when dropping off your deer.
Drop off your deer either at the Green Lake County Drop Off Location, or a participating processor. (Closest participating processor for us is LeRoy Meats in Fox Lake or Beck's Meats in Oshkosh)
Green Lake County Drop off Location:
Green Lake County Highway Shop
570 South Street
Green Lake, WI 54941
Drop off dates: Wednesday, Nov. 22, 2023 and Saturday, Nov. 25, 2023
Drop off Times: 11:00 am – 2:00 pm each day
Contact Green Lake County Land Conservation Department at 920-294-4051 or visit the DNR's website at, www.dnr.wisconsin.gov search Deer Donation Program to learn more.
https://dnr.wisconsin.gov/topic/hunt/donation.html