March 8, 2019
Arbor Day Celebration April 24, 2019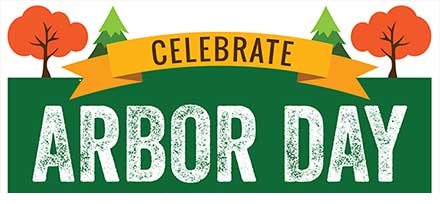 You are invited to join the Green Lake County Arbor Day Celebration on Wednesday April 24, 2019 at 8:00AM at the Green Lake Conference Center in the Bauer Dining Room. Pre-registration is required, please see information below.
The guest speaker this year is Patrick (PJ) Liesch, Extension Entomologist and Director of the University of Wisconsin Insect Diagnostic Lab. PJ's presentation is titled "Ouch!—Biting & Stinging Bugs and What You Can Do About Them" wherein he will cover the biology of ticks and our common biting and stinging insects and also discuss ways to protect yourself, your family, and pets from these outdoor hazards.
The cost of the breakfast is:
$14.00 per person for EARLY BIRD registration available now until April 9th.
$16.00 per person April 10th – 22nd.
Make checks payable to Green Lake County.
To register, contact:
Green Lake County Land Conservation Department
571 County Road A
Green Lake, WI 54941
or call 920-294-4051
Each participant will receive a tree seedling and be eligible for a door prize.
This observance is sponsored by the Green Lake County Land Conservation Committee.
Hope you can join us!