October 25, 2019
2020 Conservation and Environmental Awareness Poster Contest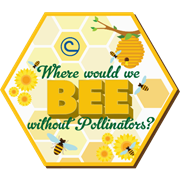 The Green Lake County Land Conservation Committee is sponsoring their Annual Conservation and Environmental Awareness Poster Contest.
This contest is open to all Green Lake County youth grades K-12. Anyone can enter on their own since this does not have to be related to a school project. This contest gives young people the opportunity to use their artistic skills to inspire our community with a powerful environmental message.
The 2020 theme title is "Where would we BEE without pollinators"
Deadline for entries is JANUARY 17, 2020
For all forms and details, please visit the Land Conservation Department page.